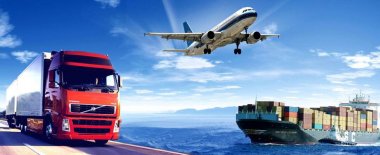 Company 'Carry' offers air freight services from any country to Georgia, to client door if requested and vice versa.
Along with standard cargo shipping, we have flexible conditions for specific freight and also, for transporting dangerous, precious, perishable and thermo-sensitive goods.
When transporting your cargo by air you receive it in the shortest time (3-5 days). By all means air freight is generally more expensive than other types of transportation but sometimes it is a very needed and profitable service because of giving you an opportunity to receive your goods very fast.
Our company offers you air transportation of any type of goods. We guarantee you the best prices on the goods with packing of bigger sizes (more than 30 kg).
We have an ability to pick up your cargo from any location throughout the world and deliver it to the nearest airport where it will be transported from to the final one or transport it from the airport where it is delivered by your supplier in case of agreement.
Organization of international air service for general cargo, from any country to Georgia door delivery on demand and vice versa. Together with standard shipments, we offer chartering of the air crafts for specialized and general cargo.
Delivery of nonstandard cargo as: Dangerous, High-value, Perishable,Temperature sensitive.
Cargo transportation with standard, specialized and OOG cargo containers from all main ports of the world to Customer's warehouse via Poti and Batumi ports and vice versa.
Offering also LCL service from: China, Australia, USA, India, Indonesia, Japan.
Together with standard shipments we offer project and general cargo transportation by vessels chartering, bulk and RO-RO shipments.
Ocean Freight is widely used type of transportation because of it's cost efficiency.
Our services:
Full Container Transportation
Transportation From Port To Port
Door To Door Transportation
Preparation of Export Documents
Cargo Insurance
We offers customers port handling in Batumi and Poti ports under supervision of our staff.
Cargo Stuffing and re stuffing
Lashing
Securing